Hi, this is Aberle. Folks, we need to talk about this:
Xanthe hit me up and was basically like 'Hey anything you want to tell me?' This message was from Vali, saying that Xanthe had contacted Rowan through Discord, violating the terms of the no contact notice.
First of all, there was no "no contact" notice. There just wasn't. What this fuckwit is referring to is apparently one of them saying "don't contact us again."
This is what a "no contact" order is.
"This is a criminal order that is put in place when a criminal case is pending, and will often be issued again at sentencing. Prohibit contact of any kind while a case is pending, and also prohibit contact of any kind after sentencing."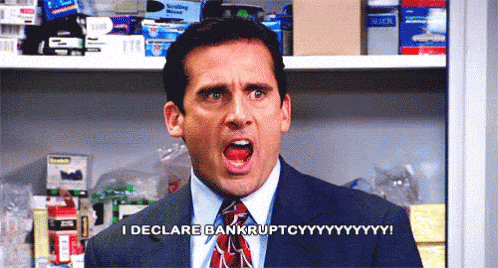 But what really kills me is that I was the one who replied to Rowan. I logged onto my discord after a while and I saw that they'd called me. I was drunk so I didn't really pay attention to the date, but I replied basically being like 'Oh you called me? idk I'm just glad you thought I was my own person.'
Which is hella ironic because XANTHE DIDN'T CONTACT THEM. NOT ONCE WHERE THEY HADN'T BEEN CONTACTED FIRST. I DID.
I WAS DRUNK. I WAS STUPID. I WAS HEARTBROKEN BECAUSE I HAD DATED AND ****SLEPT WITH***** THE PERSON WHO NOW SAYS I DON'T EXIST AND APPARENTLY I CAN'T TAKE A HINT. LIKE THEY BRAGGED ABOUT SLEEPING WITH ME, AND THEN SAID THAT I DIDN'T EXIST.
Even as Rowan was laying into Xanthe and putting Neb's and Kaspar's name into fucking air quotes LIKE THEY ALSO DIDN'T CLAIM TO BE A FUCKING SYSTEM, they've made it VERY clear that I was apparently just never a real person to them. None of us are. Because Xanthe's a fucking alter too, just like the rest of us. And this abusive, predatory skidmark of a person just insisted that I was basically Xanthe.
No.
No no no no.
Fuck THAT.
"One of your (possible) alters" my ass.
Like i feel doubly betrayed because I actually even stuck up for Rowan Like Xanthe would crack off something like 'Yeah that's my bike, it can't stand on its own, much like the person who gave it to me.' and I'd like 'Hey I know you're upset but that's not fair.'
Like even tho Rowan straight up ghosted me over an argument they said I wasn't wrong in, they allowed their abusive partner to invalidate us over something that happened in
""NOBEMBER""
Make no mistake, Rowan and Vali are dangerous to systems. They both have invalidated and taken advantage of covert systems and the alters within them for sex, for scape-goats, and who the fuck knows what else. ANY system would be expected to crumble in their proximity. No wonder [Arkady] is so fucked up around you two. He's allying himself with people that beat their partners, that use sibling death as a sympathy-grab, of people who consistently violate boundaries intentionally and he barely knows what's going on right now, and it's fucking VILE.
HEY, VALI, WHY THE FUCK DIDN'T **I** GET A ""LEGAL"" WARNING? I want you to blunder yourself through legal knowledge to me, damn it. WHY WAS I LEFT OUT OF YOUR EMBARRASSING UNDERSTANDING OF HOW THE WORLD WORKS?
Or are you "ambevellent" about that as you are understanding the world at large? Write yourself a fake law degree alongside your nonexistent psych degree and sit the fuck down.